Gold Medal Games Commitment
Here at Gold Medal Games we are working to provide the latest in innovative games. We focus on gameplay, the thing that keeps people playing again and again.
Latest News
11/17/2018
-
SpinWord 2.0
released! A new game mode puzzle named Catalyst; restart on your highest achieved level; and an undo button now added.

4/5/2018
-
Batty
has launched!

2/7/2018
- We just posted the
Batty Trailer
Check it out!
2/5/2018
-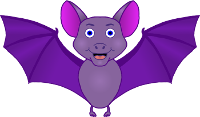 Announcing Batty - our newest game. Currently in beta-testing. We'll be posting screen-shots and a trailer real soon.
5/3/2017
-
SpinWord
has launched!